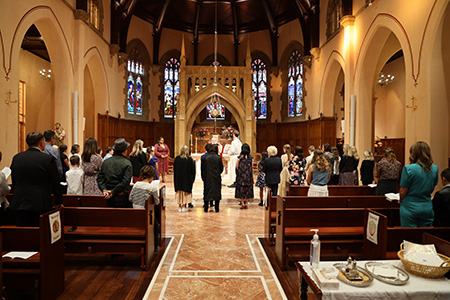 "Those who have been baptised continue on the path of Christian initiation through the Sacrament of Confirmation. In this way, they receive the Holy Spirit, conforming them more perfectly to Christ and strengthening them so that they may bear witness to Christ for the building up of his body in faith and love." (Rite of Confirmation, nn. 1-2)
Confirmation is available to Catholic students from Year 6 onwards, who are Parishioners.
Please Contact the Parish Office on (03) 9068 8600 for more information or email Delisa Gonsalves on (03) 9860 8602 or This email address is being protected from spambots. You need JavaScript enabled to view it.
* Any Parent who is interested in this year's Confirmation Preparation Program will need to contact Delisa as soon as possible, as spaces are limited. The Program is set to commence on Saturday 19 August 2023.
Please complete our contact form below