History
Introduction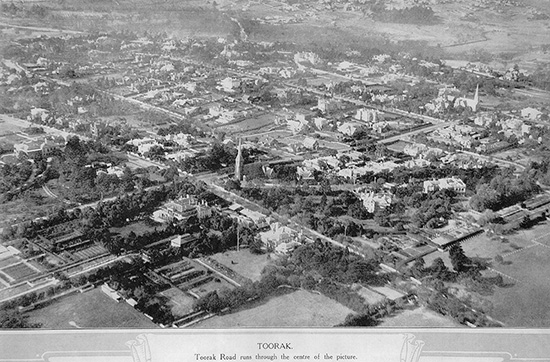 Until the 1920s the area of the two parishes of Armadale and Toorak belonged to the neighbouring parishes of St Mary East St Kilda (1862) and St Joseph South Yarra (1887).
In the 1920s and after the First World War (1914-1918) Archbishop Mannix established many new parishes in the inner south-eastern area of Melbourne. The parish of Armadale-Toorak was created in 1922. It was entitled Out Lady of Lourdes. The foundation of St Peter's Parish Toorak followed in 1929.
The erection of a chapel-of-ease in Toorak in 1912 shows that pressure had been exerted even before the First World War from the eastern section of the South Yarra parish by a few of the wealthier parishioners and also the Catholic maids who worked in the houses of the well-to-do Protestant population of the Toorak area. Opening the chapel of St Stanislaus Kostka (on the site of the sanctuary of the present St Peter's Church) in February 1912, Archbishop Carr acknowledged the letters he had received from the young servant girls, as well as the generosity of the Catholics and Protestants of Toorak who had subscribed to the building fund. He also congratulated the parish priest for his energy and zeal. Given the name of the chapel we can also admire the finesse of the priest, Robert Stanislaus Benson.
The growth of the South Yarra parish in the early years was rapid. Archbishop Carr laid the foundation stone of the church in 1888 and, despite the Depression of the 90s, Carr opened the parish school in 1891. The South Yarra and Toorak Coronation Fair had been held by the parish in 1911 specifically to raise funds for the building of St Stanislaus Chapel. The title of the Fair shows that the Catholics were quite happy to demonstrate their loyalty to the Crown. King George V was crowned in that year. Three years after the opening of St Stanislaus' Chapel Carr opened St Thomas Aquinas Chapel in Bromby Street on the western side of the parish.